Prepare for success with Prêt à Parler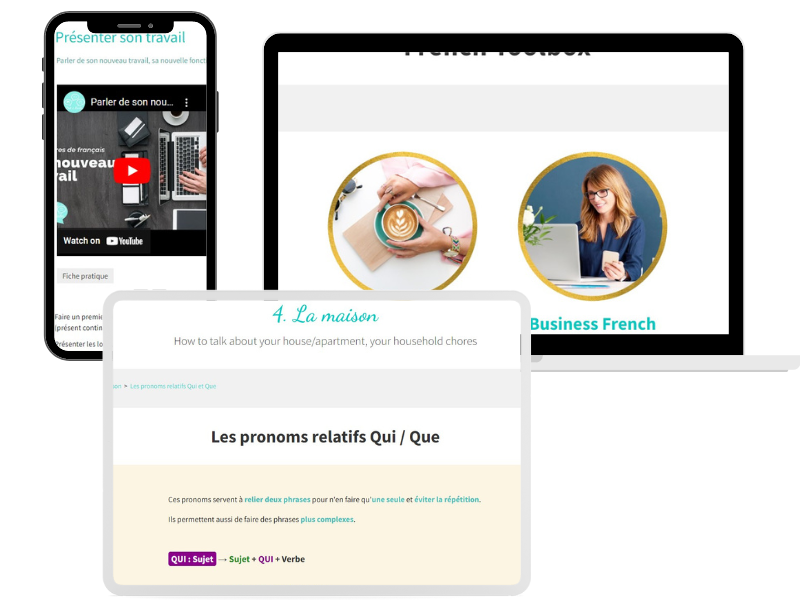 Preparation for the fide test e-course
French For Everyday Life e-course
French Toolbox e-course
Swiss French Test
5 lessons with one of our Super Prof
Prêt à Parler exceeded all my expectations.
Thanks to outstanding Aurore's coaching, I was able to pass B1 level in both written and verbal communication, with very high scores!
BIG THANKS to the full team, and highly recommended not only as a preparation for fide exams, but for overall improvement of French language skills.
Mindaugas Zeromskis
I would highly recommend Prêt à Parler for anyone wanting to learn or improve their French. It is an easy platform to use and being online, it is efficient for those that are time poor. Yohann was my teacher and he made the lessons enjoyable and relatable to my life, whilst preparing me well for the FIDE exam. My French improved considerably over the 4 months of lessons and I'm please to say I achieved a result of B1 in both the oral and written components!
Emma martin